Welcome Welcome Welcome!
JYS Consultants-PosiPower Concepts, Inc. was founded in 1993 and incorporated in 2008. The president/CEO is Jordana Y. Shakoor. She has a M.Ed in the area of Curriculum and Instruction from
Otterbein University
. She earned her B.A. from
The Ohio State University.
Jordana Shakoor is an award winning artist, and she is the critically acclaimed author of
Civil Rights Childhood
.
https://www.upress.state.ms.us/Books/C/Civil-Rights-Childhood
"Civil Rights Childhood" was published by the University Press of Mississippi. The book is about Shakoor's late father, Andrew L. Jordan, a schoolteacher and his involvement with the Greenwood Civil Rights Movement during the 1960s. In 2000,
'Civil Rights Childhood'
was selected as "1 of 40 Best of the Best" by the American Library Association and the Association of University Presses. "Dear Abby" endorsed the book in 2001. This memoir is a course book in high schools, colleges, and universities throughout the USA and abroad
.
https://www.c-span.org/video/?159905-1/southerners-civil-rights-movement - CSPAN Book talk
If you are interested in a presentation of "Civil Rights Childhood" please contact us at jysposipower@gmail.com.
Additionally, Jordana Shakoor was a contracted instructor for
The Ohio State University, John Glenn College of Public Affairs (MAP
S) - Program 2020-2022 : 1. Poverty Matters: Learn Strategies to HELP 2. Balance Work & Family and Be Positive in Both 3. A Healthy Lifestyle for Work and Family Presenting PosiPower to varies public sector employees was an awesome experience. Shakoor is a proud Buckeye.
Black History - January 2022
Jordana Shakoor is sited as a valued resource by:
https://www.himama.com/blog/early-childhood-artists-educators-to-celebrate-for-black-history-month/
Certifications:
1. The O
hio Professional Registry - OCCRRA 2. MBE and LEDE certified in the State of Ohio, 3. Columbus City of Ohio - Diversity and Inclusion 4. This company is a registered vendor in Florida and other states.
OUR
SUPPORT
TEAM & ADVISOR
#1 . Senior consultant is Ali Andrew Shakoor, J.D.
He is full-time a Florida post conviction attorney for (CCRC) Capital Collateral Regional Counsel- Middle Region, Tampa, Florida. Ali graduate from The Ohio State University. He is a Capital Law Schoo
l
graduate with honors (Cum Laude)
from
law
school
.
*
Ali is a member of SHRM - Society for Human Resource Management Ali
is the author of
" For Black Men Trying to Survive and Thrive in America"
https://www.amazon.com/Black-Trying-Survive-Thrive-America-ebook/dp/B07SGWFV5J
Ali enjoys working with teens and adults. He is a fantastic speaker and author. To contact Ali Shakoor please leave a message at 614-775-6069, Tampa -813-528-7982 or aliposipower@gmail.com. Ali will respond ASAP.
We believe in making long-term positive connections, and in becoming a part of your team. It is always our pleasure to be of service!
Thank you for visiting our website. We are excited to work with your staff. When I started my company it was with one primary objective in mind, and that was to improve the lives of participants who attend our seminars. If employees feel good about themselves, they will do a good job in the workplace. We want people to walk away from our presentations feeling optimistic, and believing that they matter. This is why all elements of training begin with self.
The PosiPower Concept
asserts that " It is always important to maintain a positive self-image when serving others. "
PosiPower is what makes our training unique.
Please contact us at
614-775-6069
and
jysposipower@gmail.com.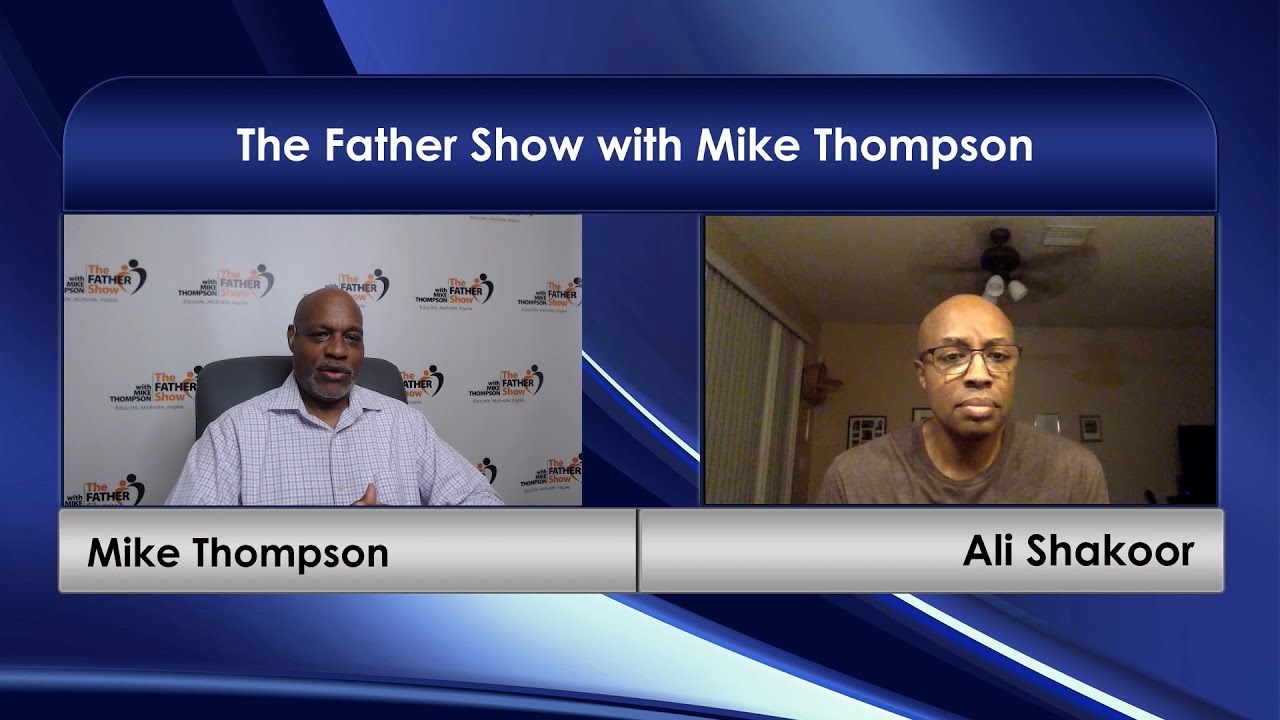 In his own way of giving back, Ali Shakoor wrote a book entitled
"For Black Men Trying to Survive and Thrive in America: A Defense Attorney's Advice and Life Experiences."
Ali explains why black men should learn to love themselves more, which can help them be better fathers, better brothers, and better partners. Ali is quite candid in his message about how to stay out of the criminal justice system and how to succeed in life.
#2 . Team member and advisor is Keyomah (Key) Shakoor, J.D.
Key is an H. R. Specialist and a graduate of the Ohio State University, and the Moritz College of Law. She is invaluable to the team as an advisor in the area of human resources and training. She is the mother of Aminah and Amaury.
#3 Junior Marketing Specialist is Aminah Shakoor Gemmer
. Aminah is a wonderful teen. She has fantastic tech skills for social media postings for the company. She was hired to do this job. Her brother, Amaury Ali is her assistant.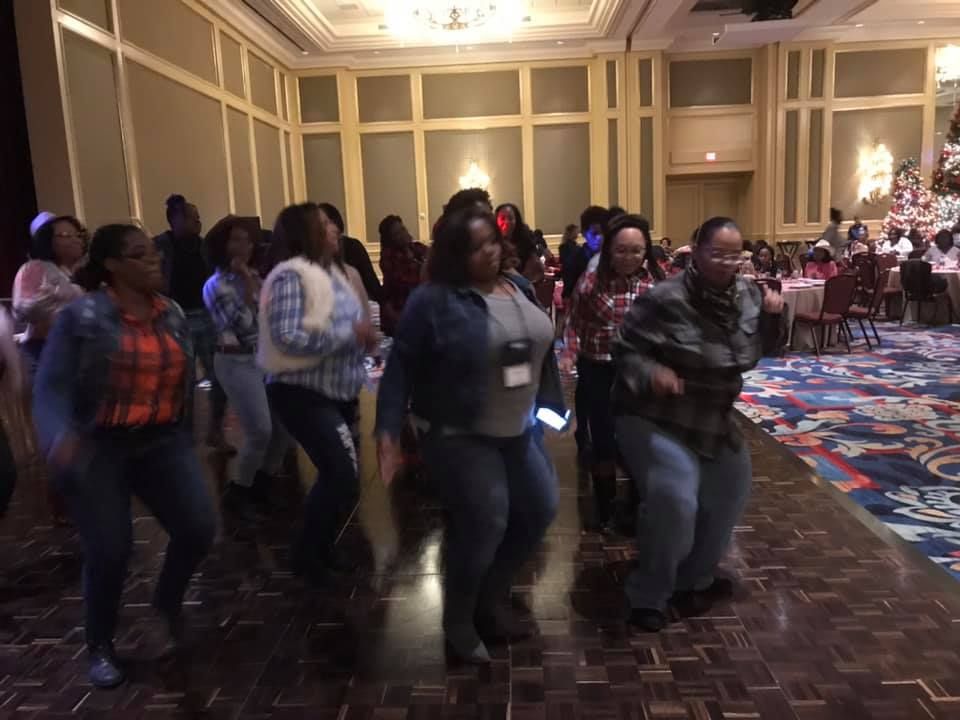 Mississippi Community Action Association - We have had a great time.
"PosiPower Workshops are affordable and fantastic!" "It made me see that what I think is a bad situation in the present could be a window of opportunity."




"PosiPower is so much better than sitting at a desk and watching a video. This was worth my time."




"'Our Customers Deserve the Best' is an awesome training."

"This training improved my professional outlook."

"I think management should take a PosiPower course on leadership."

"Ali is keeping it real and making a difference for children."

"Lots of ideas creating measurable goals, how-tos, etc."

"Everything was EXCELLENT!"

"New ideas on how to address different issues"

" I love the fact that this company has experts who know what they are talking about."

"I'm a PosiParent because of these classes."




"Jordana really cares about our concerns."




"I love the participation and not boring."




"Very enthusiastic, down-to-earth, knowledgeable, good stories.




"Very entertaining! Extremely informative!




"...I would definitely come to another workshop..."




"Awesome trainer. Thanks!!"




"Thank YOU! I love Posipower Concepts."